Palmetto Flooring Gallery was launched in 2018. They needed a way to generate leads in a crowded Greenville flooring market. To do this, SDM built a lead-oriented site from the ground up. A marketing plan was launched that included Google Ads aimed at driving both phone calls and visits to lead-capture landing pages.
"Our foot traffic just blew up once we started our paid search campaign. We are much more competitive now that we have an organized marketing plan driving traffic to our store and our site. We are even planning on expanding to offer on-site consultations with a new "flooring truck" in 2021." – Patricia
---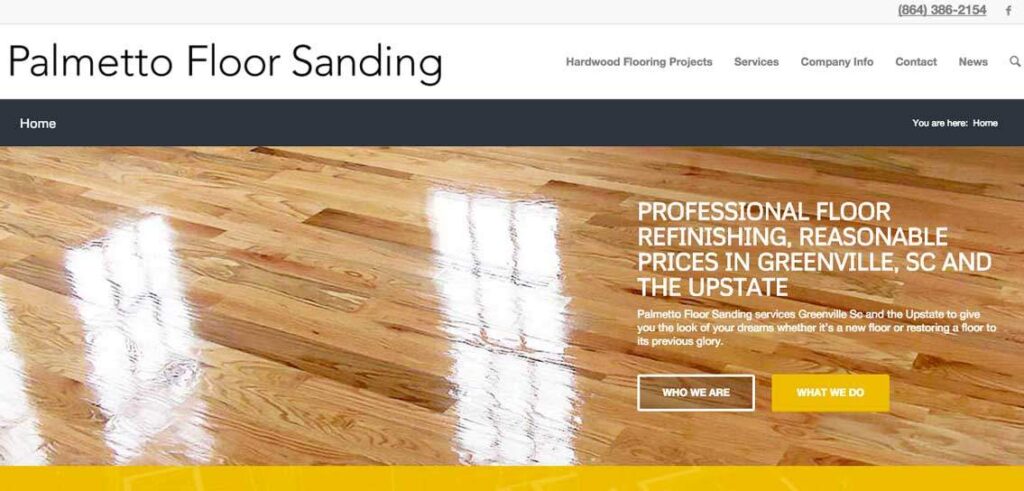 Palmetto Floor Sanding needed to update its site. The original hurried out the door to get an expedient website up. But the site languished and wasn't competing with newcomers in the Upstate South Carolina. Owner Chris Norris hired Tenon SEM to deliver an easy-to-update news and video blog. We simplified lead generation for desktop and mobile with improved forms and click to call. Search engine optimization improved and soon, Palmetto Floor Sanding started ranking well. Their leads increased and the quality of their leads has also gone up. They have seen a nice upward tick in new business.
"Palmetto Floor Sanding has had a website since 2009 but we needed a refresh to help us compete in a really tight marketing. Sean at Tenon SEM completely redesigned the site and wrote us new content that he combined with photos that we have taken of our jobs over the years. Before the redesign and SEO, we were falling anywhere from first for some nice keywords to well on the second page or lower for the majority of the rest. After the update, we are consistently in the top three if not the first position for more than 600 keyword phrases and our sales have increased by almost 50%. This past week, we had more than 10 quotes to do for clients. Obviously, we're pretty happy."
Chris Norris, owner Palmetto Floor Sanding
---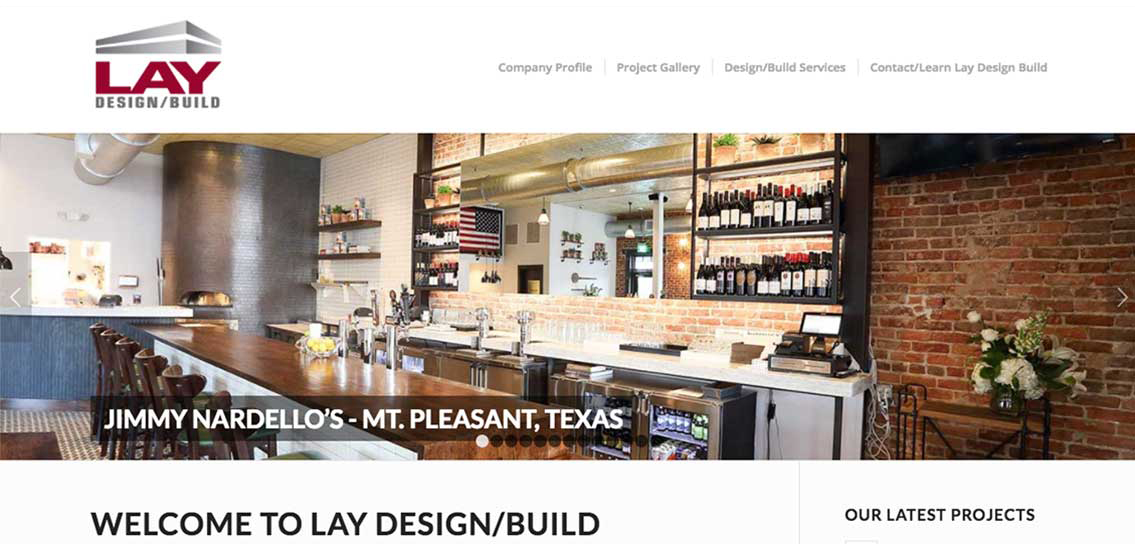 Lay Design/Build has enjoyed an explosion in growth over the past two years and decided the time had come to update the design of their site and feature their most recently completed projects. Owner Scott Lay worked with a respected photographer to get the very best images possible for each featured project. Tenon SEM optimized the images for the best page load times and created an image library with a variety of resolutions that could be used both for online and print applications. Online citations for the company were found to be inconsistent so SDM was asked to bring all of the directory listings into compliance. A complete content program has been designed to feature the latest news and updates about the company and its current projects.