We created Tenon SEM to serve clients who want to grow. Sometimes it takes time for a business to recognize how much effort it takes to market and promote a company these days. We believe that when companies realize that it isn't possible to succeed without serious planning and execution, we can provide the expertise and bandwidth they need.
If your company has gotten to the point where its marketing needs outstrip the available resources, you will have to make a decision and go 100% to make the leap to the next step. If you have considered:
Hiring one or more full-time marketing staff
Outsourcing your marketing efforts
Using dedicated internal staff in combination with external resources
…then you owe it to your organization and its people to call Tenon SEM and get a free consultation to find out how you can get ahead of your marketing needs.
Our staff is AdWords Certified, has experience at some of the largest advertising agencies in the world and has worked with local companies in the southeastern United States. We can customize a program for retailers who want to drive visitors to their store or to their online ecommerce sites.
Marketing Expertise
Driving leads with content marketing
Paid search campaign management for AdWords and Facebook
SEO program development and implementation
Targeted local search marketing
Email marketing campaigns

Ecommerce-specific search engine optimization for Magento and WooCommerce
Selling your product on Amazon and using FBA (Fulfilled by Amazon) to warehouse your inventory
Marketing in Big Box venues like Home Depot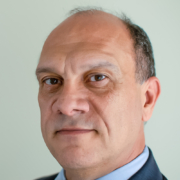 Sean McGown is the owner of Tenon SEM. He has worked for 20 years marketing U.S. and international companies through analog and online channels. He's a classical music afficionado, enjoys photography and likes writing and talking about an ever-growing list of topics. When he's not sharpening up on the latest trends to give Tenon's clients an edge, he can occasionally be found with his wife Marcia enjoying some local culture in her home town of Rio de Janeiro.